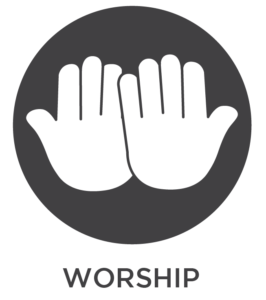 We are a multi-generational church that houses a variety of worship options to accommodate many preferences. From our traditional services, modern worship service and online services, you and yours are bound to find something that feels like home. You are welcome and you are wanted.
8:30 AM
---
SANCTUARY ON THE SQUARE
– TRADITIONAL –
Each Sunday, you'll find inspiring liturgy, relevant teaching, uplifting music, and a beautiful reverence in this historical sanctuary. This choir-led service features classic hymns of the faith as well as other spirit-filled songs, all led by the Sanctuary Choir and other soloists and ensembles. You'll find people dressed in anything from business casual to business formal. Holy Communion is celebrated on the first Sunday of the month.
11:00 AM
---
POPLAR SANCTUARY
– COMBINED –
This multi-generational service attempts to answer the question, "What does Traditional Worship look like in the 21st Century?" This powerful service helps people encounter Jesus through a mix of liturgy, hymns, teaching, and worship media. This choir-led service features the Chancel Choir, a multitude of choral and instrumental ensembles, and the majestic Shantz pipe organ. You'll find people dressed in anything from casual to business formal. Holy Communion is celebrated on the first Sunday of the month.
This service is also LiveStreamed at 11am here: Watch/FB/YouTube
Two Locations. One Church.
Whether it's your first time at church or you've gone to church for years, our Sunday services are a welcoming place for you to enjoy worship and fellowship. We are a vibrant church in the heart of Collierville, Tennessee.
WHERE DO I GO WHEN I ARRIVE?
Whether you're joining us at the Town Square or Poplar you will be greeted with a warm smile. Our hospitality and guest services team is here to help in any way we can. We have Information Desks located at entrance 1 and 4 at our Poplar Location. The sanctuary on the Town Square team will greet you at the main entrance.
WHAT DO YOU OFFER FOR KIDS?
We want kids to experience Jesus on their level and know your kids are our top priority.
We offer a 9:30am Sunday School and the nursery is available every Sunday at 8:15am. Visit our children's page for more info: colliervilleumc.org/children.
HOW LONG ARE THE SERVICES?
Services last about one hour. All of our services start with music and include memorable teachings.
If you're visiting for the first time, you'll want to give yourself a few extra minutes to stop by a Welcome Area after the service or talk to one of our Guest Services team. You are a very important person to us and we would love to meet you and answer any questions you may have.
WHAT DO I WEAR?
We want you to be comfortable while you're here. Some wear suits and dresses. Some wear casual attire. Don't feel like you have to dress up to experience church.
GOT ANOTHER QUESTION?
If there is something you'd like to know that we didn't cover above, please feel free to reach out to our team! We would love to help you feel more welcome and comfortable when you attend CUMC.
[wpforms id="2066″ title="false" description="false"]