DISCLAIMER:
ALL CHURCH MEMBERS ARE ENCOURAGED TO PARTICIPATE IN THE "UPCOMING OPPORTUNITIES." THE DISCERNsMENT TEAM MEMBERS ARE ALSO ENCOURAGED TO ATTEND AND WILL BE "SILENT OBSERVERS".
UPCOMING OPPORTUNITIES:
OFFERED BY CUMC CHURCH MEMBERS FROM MANY PERSPECTIVES.
IN ALPHABETICAL ORDER, LEFT TO RIGHT.
1. Stay UMC Collierville: Six-week Study titled "Faithful and Inclusive: The Bible, Sexuality, and the United Methodist Church" by Rob Fuquay
Wednesdays @ 6:30-7:30pm, beginning 9/7 in room 19
Sundays @ 9:30-10:30am, beginning 9/11 in room 210
Stay UMC Informational Meeting
Tuesday, September 27 at 6:30pm – in the Sanctuary at the Sanctuary on the Square
Click here for more information: Stay UMC Collierville Facebook
1. Traditional Disciples Gathering @ the Poplar Sanctuary
Tuesday, 10/6 @ 6:30pm at the Poplar Sanctuary

Click here for more information: Traditional Disciples Facebook
THE DISCOVERY JOURNEY: OUR DISCERNMENT WALK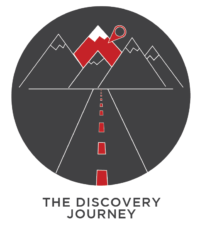 Discernment is a process by which a religious group comes together to seek God's wisdom and guidance through many different avenues, including prayer, study, Scripture, listening to others (thus listening sessions and surveys in our congregation), and other spiritual practices. Our goal is to help our congregation understand better "Who We Are" and what we think as a whole and in parts around theology and governance of The United Methodist Church.