THE DISCOVERY JOURNEY
EDUCATIONAL SESSION:
8/28 6-8:30PM
We invite you to attend a church-wide educational session 8/28, 6-8:30pm, in the Poplar Sanctuary. Childcare will be provided. Please RSVP to tmullins@colliervilleumc.org by 8/28 if you need childcare. This will be an opportunity to hear from multiple speakers explaining different aspects of the proposed theology changes, what possibility exist for decisions, and more. We encourage you to explore the new discernment webpage prior to coming, so you have a foundational understanding.
Open discussions remain in our plans and will be scheduled after this session, however, in the interest of time, we are not having an open mic on 8/28. There will be a time for you to write your questions and thoughts for the team. Your written feedback will give the discernment team guidance on where we need more focus, and assist us in knowing what additional information needs to be posted on our website.
THE DISCOVERY JOURNEY: OUR DISCERNMENT WALK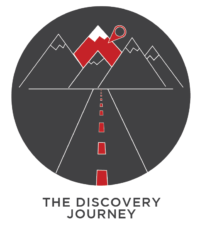 Discernment is a process by which a religious group comes together to seek God's wisdom and guidance through many different avenues, including prayer, study, Scripture, listening to others (thus listening sessions and surveys in our congregation), and other spiritual practices. Our goal is to help our congregation understand better "Who We Are" and what we think as a whole and in parts around theology and governance of The United Methodist Church.