Lent Sermon Series
This year we have a special sermon series entitled "Rehab" focusing on how we can use Lent to reframe our spiritual lives.  We are also offering a study that can be done in classes or personally as your own reflections.
What is the wilderness?
Sunday, February 18
We want to suggest that the wilderness represents those times in our lives when we begin to face, head on, our own brokenness. We admit we have fallen and can't get up on our own. We admit we have lost our way. We admit we are facing trials and temptations. We admit we have come face to face with evil. We admit that we can no longer manage on our own. We need help. We need a Savior.
Intervention
Sunday, February 25
Being a Christian is not a magic pill that we can take in order to avoid the suffering that is part of life. Following Jesus is very hard sometimes. We might want to respond like Peter and deny that the way of Jesus is the way of arrest, the way of suffering, the way of rejection, and the way of death. That's the reality of what it means to be a disciple of Jesus, and none of us will survive if we don't first take on the reality that's where we are going.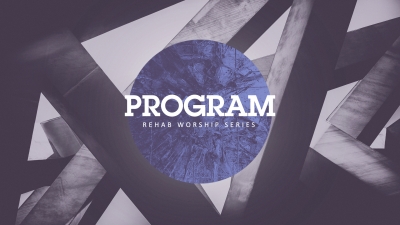 What is our program?
Sunday, March 4
Jesus summarizes the whole of it in two sentences: "One of the scribes came near and heard them disputing with one another, and seeing that he answered them well, he asked him, "Which commandment is the first of all?" Jesus answered, "The first is, 'Hear, O Israel: the Lord our God, the Lord is one; you shall love the Lord your God with all your heart, and with all your soul, and with all your mind, and with all your strength.' The second is this, 'You shall love your neighbor as yourself.' There is no other commandment greater than these" (Mark 12:28-31, NRSV). But here in the twentieth chapter of Exodus, we get the full program:
Worship only the Lord God.
Don't worship idols.
Don't take the Lord's name in vain.
Remember the Sabbath and keep it holy.
Honor your parents.
Do not commit murder.
Do not commit adultery.
Do not steal.
Do not lie.
Do not covet what other people have.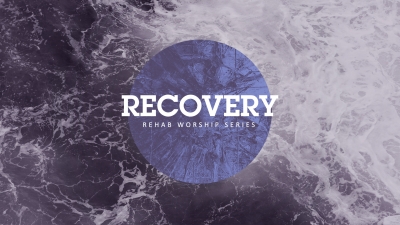 Recovery
Sunday, March 11
Statistics suggest that most people who enter rehab don't recover after the first trip. It usually takes multiple attempts, and multiple failures, before a person is able to leave behind the old way of life and fully embrace what it means to be in recovery. The word "recovery is revealing in itself. It suggests that healing from something difficult or traumatic is an ongoing process that requires maintenance, perhaps for the rest of one's life. We are going on to perfection, to use Wesley's terminology that we talked about last week. Recovery takes vigilance.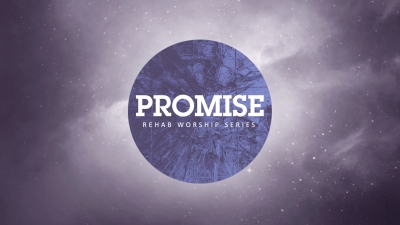 The Promise
Sunday, March 18
There are terrible things going on in the world around us beyond the immediate needs of the people in our congregations. So much pain. So much violence. So much anger. So much brokenness. Where do we find strength for today? Where do we find bright hope for tomorrow? This week, we find it in this promise from the Lord God sent through the mouth of the prophet Jeremiah some 2,600 years ago. And the amazing thing about this Scripture lesson is that the power of Jeremiah's words speak to us just as clearly and profoundly today as they did to the children of Israel held in captivity in Babylon all those generations ago.
The Lord is saying to them, and to us, "No matter what you are going through, no matter how much it hurts or how difficult it is to imagine a future with hope, I promise you, it will get better one day. And you are not alone. I am with you to the end of the age."