Welcome to Christmas at Collierville UMC
We ask that you pre-register for the service that you and your family plan to attend. Please register here: www.colliervilleumc.info. This registration DOES NOT GUARANTEE YOUR PLACE, it simply allows the church staff to effectively plan and organize in advance as well as maintain a safe environment for all to worship. The doors will open for each worship service 30 minutes prior to the start of the service and seating is first-come, first-serve until we reach seating capacity. Our goal is to have room for all, but we encourage you to have a back-up plan in case the service you wish to attend reaches capacity. We also encourage everyone to wear a mask for the safety of others and to please stay home if you feel ill or have a temperature of 100.4 or above.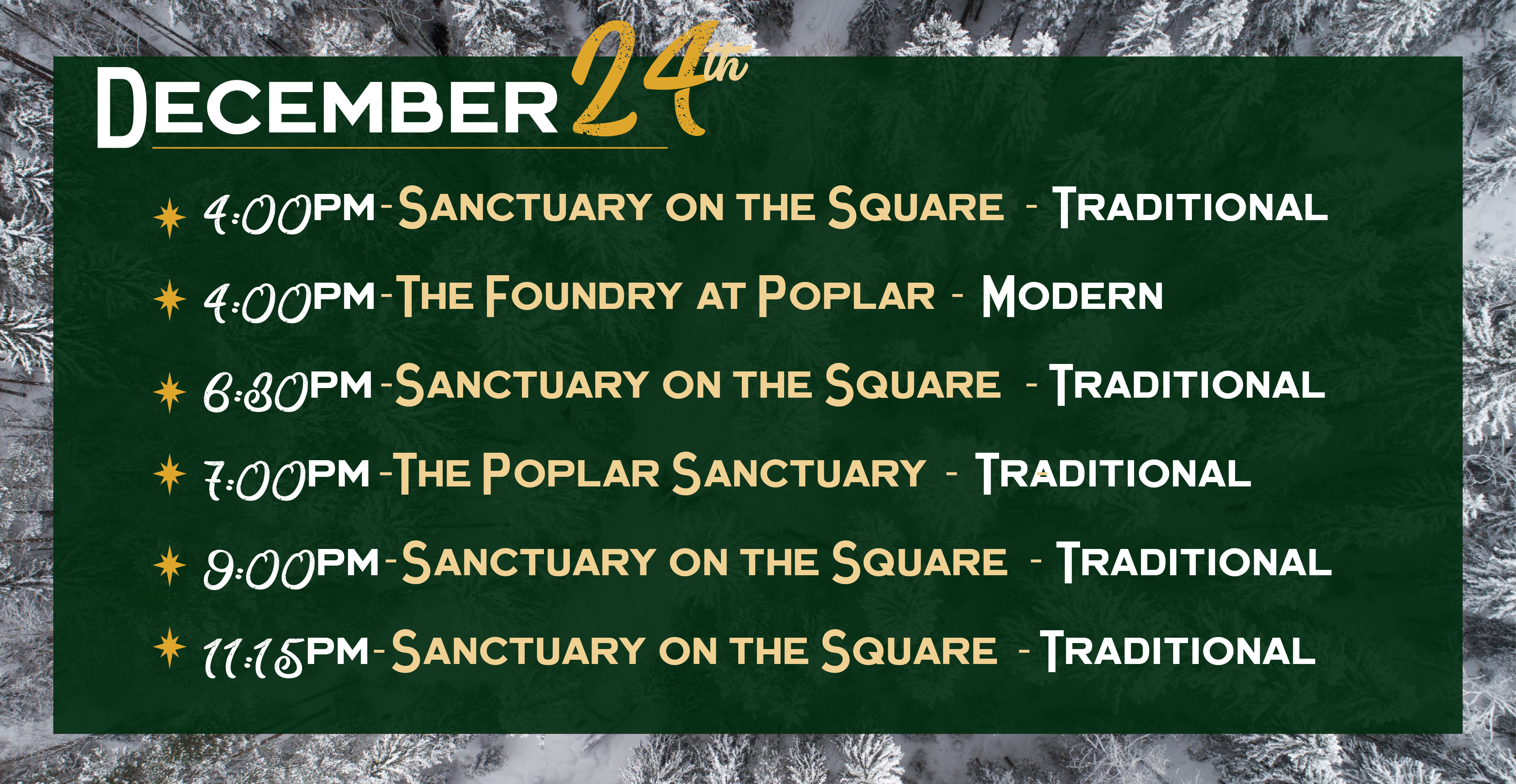 Volunteer for Christmas Eve
During our "No Reservations" sermon series, we discussed the importance of showing others hospitality. We have 8 service offerings this Christmas Eve, across 2 days, and it will take extra hands for us to welcome our guests and congregation to this wonderful celebration. We need greeters, ushers, and communion stewards for each of our services. Please register with the service time and role you are available for, and our coordinators will be in touch to confirm. We appreciate your willingness to serve for this special time in our church.