We will be reopening on June 7th for in person worship. In order to provide ample space and follow CDC guidelines, we are offering three worship services for your choosing. Sunday school, childcare and other weekly gatherings, etc. will not be reopening at this time. We will continue to stream a 10:45am service for those who do not wish to return quite yet. For more information, visit our update page.
8:30am Traditional
Sanctuary on the Square
Each Sunday, you'll find inspiring liturgy, relevant teaching, uplifting music, and a beautiful reverence in this historical sanctuary. This choir-led service features classic hymns of the faith as well as other spirit-filled songs, all led by the Sanctuary Choir and other soloists and ensembles. You'll find people dressed in anything from business casual to business formal. Holy Communion is celebrated on the first Sunday of the month.
9:30am Traditional
Poplar
This multi-generational service attempts to answer the question, "What does Traditional Worship look like in the 21st Century?" This powerful service helps people encounter Jesus through a mix of liturgy, hymns, teaching, and worship media. This choir-led service features the Chancel Choir, a multitude of choral and instrumental ensembles, and the majestic Shantz pipe organ. You'll find people dressed in anything from casual to business formal. Holy Communion is celebrated on the first Sunday of the month.
11:00am Modern
Foundry – Poplar
This engaging service helps people connect to Jesus using a combination of modern music, inspiring teaching, scripture and space to encounter the living God. The service has a full bands, frontline singers and guest artist in worship to help lead. You'll find people dressed in business casual to casual. Come as you are! Holy Communion is celebrated the first Sunday of each month.
Two Locations. One Church
Whether it's your first time at church or you've gone to church for years, our Sunday services are a welcoming place for you to enjoy worship and fellowship. We are a vibrant church in the heart of Collierville, Tennessee.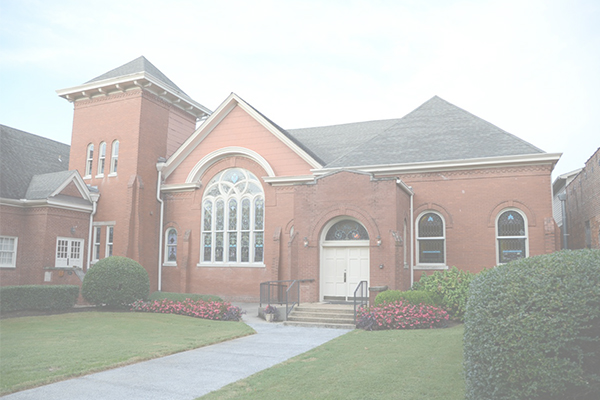 Historic Location | Sanctuary on the Square
104 N. Rowlett Street
Poplar Location
454 W. Poplar Avenue
Plan a Visit
If it's your first time at Collierville UMC, you are our honored guest. We want to ensure you have the best
experience when visiting, so here are a few frequently asked questions to help you plan your visit.
Where do I go when I arrive?
Whether you're joining us at the Town Square or Poplar you will be greeted with a warm smile. Our hospitality and guest services team is here to help in any way we can. We have Information Desks located at entrance 1 and 4 at our Poplar Location. The sanctuary on the Town Square team will greet you at the main entrance.
How long are the services?
Services last about one hour. All of our services start with music and include memorable teachings.
If you're visiting for the first time, you'll want to give yourself a few extra minutes to stop by a Welcome Area after the service or talk to one of our Guest Services team. You are a very important person to us and we would love to meet you and answer any questions you may have.
What do you do for kids?
We want kids to experience Jesus on their level and know your kids are our top priority.
We offer a 9:30am Sunday School and Kids Church during the 10:45am worship for 3rd grade and younger.
The nursery is available every Sunday at 8:15am.
What should I wear?
We want you to be comfortable while you're here. Some wear suits and dresses. Some wear casual attire. Don't feel like you have to dress up to experience church.
Let us know you're coming!