Our purpose in the Missions area here at Collierville United Methodist Church is "To Make Christ Known" through works of service in our community, nation, and the world. Christ calls us to go into the community as servants with a servant's heart… and that is our focus.
Current Projects

Rio Bravo Mission Trip
Mission Date: October 20-26, 2018
This year will mark 20 years of mission trips to Rio Bravo Ministries.  We invite you to join us to see for yourself what God is doing in Reynosa, Mexico and meet the children who have won the hearts of so many.  For more information contact
Cathy Hisky 901-240-3865 or Dori Clark 901-830-7062.
Supporting our Rio Bravo, Mexico Mission Team with Letters
During the week of October 20th, our church will be celebrating 20 years of relationship with the ministries at Rio Bravo, Mexico. Will you help support the team by sending a word of encouragement to the following individuals this year? A box will be located at the welcome desk to place your cards or letters in. Please have your cards or letters in the box by Friday, October 19, 2018. Rio Bravo team members:
Steve Blaser
Kathryn Burress
Seth Crain
Cathy Hisky
Paul Hisky
John Kavicky
Barbara McLean
Katie McCaleb
Brenda Horton
Chad Quinton
Ed Quinton
Richard Rochester
Sean Ritchey
Brett Nicholson
Shawn Smith
Bill Sikma
Cassie Bittick
Hannah Rose Bittick
Dudley Brewer
Zack Wiggins

Costa Rica Mission Trip
Meeting: Sunday, April 29 at 12:15pm in Room 210
Mission Date: March 9, 2019
Team: Students who will be in the 10th – 12th grade in 2019,
Come join as we travel to Costa Rica and partner with the Rice & Beans Ministries for a very special mission trip where you will meet the physical, emotional and spiritual needs of the people in Costa Rica.
While on this mission trip you will have the opportunity to do either construction work or VBS activities in the schools or experience both. In the afternoons we travel into the communities and spread the love of Christ by delivering food bags to impoverished communities in Costa Rica. We visit and pray for each family as we bring them food.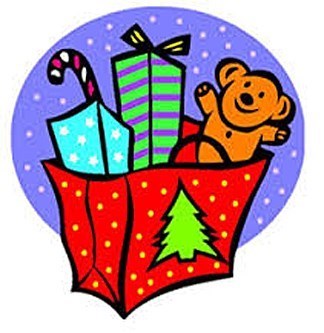 Reelfoot  Rural Toy Drive
Reelfoot Rural Ministries is gearing up for the annual Christmas Store. This ministry provides an opportunity for families in need to purchase gifts on their children's wish list for a fraction of the retail price. You can help make this possible by bringing newly purchased toys to our worship services from November 11 through December 2. For a list of toys needed for the Reelfoot Christmas Store, click the link below. Your generous donations will help make this a memorable Christmas for children of all ages.
Get Involved
Would you like to serve in missions or do you have questions?
Contact the church office at info@colliervilleumc.org or 901-853-8383.